I am on a diet yet I can still review restaurants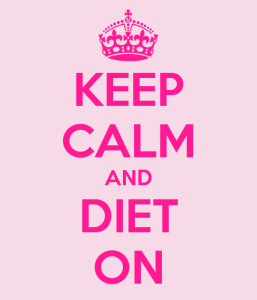 BREAKING NEWS ALERT: FooDiva is on a diet – a low-carb regime, yet I am still able to review restaurants in Dubai, and eat my way through a menu. Relief…that's out in the open now. It's only thanks to your encouraging feedback on my social media channels (here and here), that I have decided to open up and reveal more. Those of you following FooDiva over the last few years (thank you), will know that I don't really write about myself and what I am up to; always conscious that the website is about bringing impartial restaurant reviews and interesting dining features to the table, and is not an online diary of my personal food life. So I hope on this occasion you will excuse me, and that this post may strike a chord with you.
Why a diet now you may ask?
I've long been a proponent of Dr Peter d'Adamo's Genotype diet and portion control a la Mireille Giuliano's French Women Don't Get Fat, but I'll be honest lately I've struggled to adhere to both these regimes because I LOVE my food and have a HUGE appetite. Anyone who has dined with me, male and female, will know that I can eat them under and over the table. So French women don't get fat but FooDiva can…oh how I wish I had French blood. So in the last year I have invested in a personal trainer two to three times a week, and whilst my body is getting more toned, the kilos are still piling on. Hence more drastic measures are required, and I have resorted to this diet.
So what is this diet?
It's a medically supported, three-month, low-carb diet recommended by endocrinologist Dr Rita Nawar and her dietician Dana Wehbi at the Weight Care Clinic in Dubai Healthcare City. Over the last couple of years I've heard many a long-term, weight loss success story in Dubai attributed to Dr Rita. The first appointment with her involves a body composition analysis which requires a three hour fast (AED750); followed by a series of blood, glucose and urine tests at nearby Medlab. If you have recently completed a full medical, those test results will suffice. A ten hour fast is required for these tests, and expect to pay around AED1,900 which hopefully your medical insurance will cover. Once the test results are in a day later, I see Dana (AED250) where in tandem with Dr Rita she recommended a diet on the basis that the results showed borderline insulin resistance, with the view that I should lose between 1 and 1.5 kilos a week mainly from the waist – and should keep it off. My personal goal is to drop from 67 kilos to a minimum of 60; the weight that I am most comfortable at. The diet has a list of foods that have to be avoided over this three-month period, and recommendations for produce that can be eaten – whilst I must eat something every three hours (and in advance of training first thing in the morning), even if it's just a couple of spoonfuls of yoghurt.
It's actually a much easier diet than I thought it would be, and it hasn't affected my restaurant reviewing. On the days that I am out and about and do have to taste dessert, for instance, I skip my fruit and protein bread allowance. I am lucky though that I don't have a sweet tooth, but my two guilty pleasures of cheese and champagne are allowed 🙂
Where am I now on the scales?
Well 12 days in, the scales weigh me in at 65.4 kilos (a drop of 1.6kilos), so I am hoping I can keep the momentum up, or down I should say. I already feel a lot lighter and less bloated, whilst also more energised and happier 🙂 And best bit is…I have no hunger pans. Dana called after the first week to see how I was faring, and I also report back over email every ten days with my weight to make sure I am on track. A month into the diet, I will have an appointment with Dr Rita for a repeat body composition analysis. Don't be tempted to get on those scales every day as our body weight fluctuates.
I am having fun with a couple of inspiring cookbooks that I bought online through Amazon – The new low-carb diet cookbook by Laura Lamont and The big book of low-carb recipes by Nicola Graimes.
I am out to prove that you can still dine out and eat healthily, so wish me luck! Given the response from my social media snippets, I am considering compiling a round-up of low-carb friendly restaurants in Dubai after the three months are up. Would that interest you? In the meantime, here's Paraphernalia's recommendations for all restaurants low-carb.
Have you tried this diet? Or any other diets that work for you? Any tips to keep me engaged?
A bientôt.
FooDiva. x
For appointments with Dr Rita at the Weight Care Clinic call +971 4 3635395 (no website).