10 healthy meal delivery services in Dubai…and some across the UAE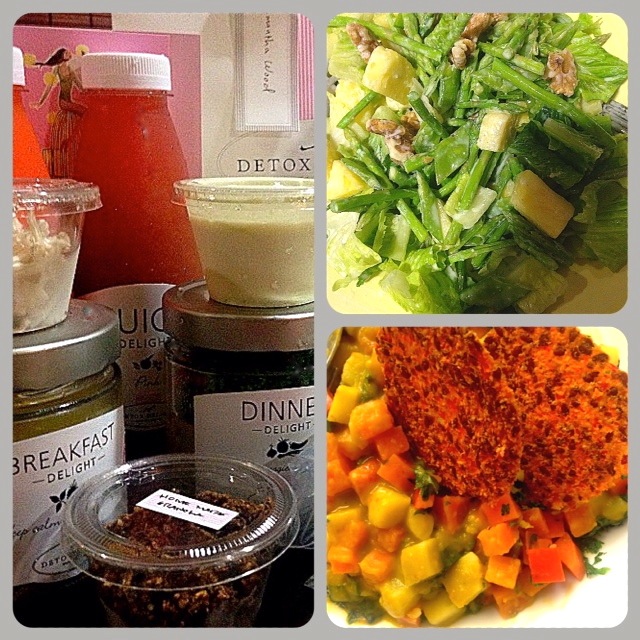 ---
Before I indulge you in the many meal delivery services in Dubai, if you like to eat out healthily, here are my own personal recommendations of low-carb friendly restaurants in Dubai, which pairs well with the low-carb regime I followed at the time.
---
I am usually a sceptic when I come across strict 'quick fix' dietary programmes. I firmly believe healthy eating is a long-term vision, and given our ancestors' diet, should encompass a variety of cooking techniques with a balance of food groups – all in moderation of course. And yes that can still apply when dining out regularly, and in my case restaurant reviewing. I do of course understand adjusting one's eating habits if suffering from severe intolerances or allergies, and I can also respect ethical views.
The fact is we have a growing movement for healthy meal delivery services in Dubai and across the UAE. I count ten. Perhaps there's more. Some of these support stringent diets, others offer more balanced meals – and many provide short and long-term programmes for both. It's one of these services whose delivery rocked up on my doorstep, and along with your feedback on my social media channels, that prompted me to research this market and share a few more options. So voila here's FooDiva's top 10 or perhaps only 10 round-up. All offer a consultation service with a nutritionist in advance.
Detox Delight – A cool box arrives from this German outfit's Dubai branch with a 24-hour meal and juice plan (pictured here). Many but not all dishes abide by raw foodism and vegan diets. The Thai asparagus, mange tout and pineapple salad with coconut lime chilli dressing for lunch, and the veggie curry with some flaxseed crackers for dinner are wonderfully wholesome, filling and bursting with flavour. Top marks for the two interesting fruit and veggie juice blends too. However, the brekkie snack of mango chia seed pudding with granola is too milky (soy surprisingly) for my liking. I replace it with slices of watermelon and Greek fetta (the latter not really detoxifying I know!). No hunger pans at all – clearly the cheese helps ;). I could happily follow this diet once a week, or perhaps after an indulgent holiday – but nothing more. Dubai only. Prices start at AED370 for a 24-hour meal plan.
Kcal Extra – Priding itself on healthy fast food, Kcal which has six cafes in Dubai, also offers weekly and monthly meal delivery plans across the emirate based on a daily calorie limit. Dubai. Prices start from AED2,450 for a 20 day (5 week) programme, but you can also order single dishes from its regular menu.
Daintree – A Dubai-based healthy food delivery service where all meals use organic produce and are free from gluten, dairy, GMO, soy, corn, hydrogenated fat and refined sugar. Read Gluten Free UAE's review here.  Dubai. Prices start at AED230 for one order of three meals. 
Health Factory – Meal plans are based on natural, healthy ingredients that provide essential vitamins and minerals. Diabetics are also catered for. Dubai aside, deliveries to Abu Dhabi, Sharjah, Ajman and Umm Al Quwain. Prices start from AED1,650 for lunch meal delivery over 26 days (excluding Friday). 
Live'ly – Meal programmes are based on a weekly changing menu published on its website. All dishes are free of animal fats and butter, whilst desserts are prepared with natural fruit sugar, fructose. Let's hope it is indeed natural, like honey, and not high fructose corn syrup. Dubai and Abu Dhabi. Prices on request. 
Right Bite – All dishes feature natural, wholesome ingredients – free of additives, artificial sweeteners and flavour enhancers. Dubai and Abu Dhabi. Prices start at AED336 for a seven-day lunch and side dish package. 
Simply Healthy Foods – Healthy meal plans are formulated based on dietary requirements and are calorie counted. Dubai only. Prices start at AED1,200 for breakfast, lunch and dinner over a two-week period. 
Slim 'n Lite – Meals are free from artificial colourings and preservatives. Gluten-free breads and pastries are prepared fresh daily. Dubai, Abu Dhabi and Al Ain. Prices start at AED55 a day for a lunch box over a minimum five-day period. 
Balance Café – You may know this one as a café in Oasis Centre, but Balance also offers monthly meal delivery programmes prepared by a chef in conjunction with an Ayurvedic consultant. One FooDiva reader praises its virtues, "I lost 20kg in 12 weeks last year following a Balance Café plan." Dubai. Prices on request. 
77 Veggie Boutique – Dubai's first all veggie, organic café which opened last year also offers healthy meal plans. And needless to say you won't find any meat in sight. Dubai. Prices start at AED900 for either lunch or dinner for a month. 
As an alternative, if you relish cooking but can't spare the time for grocery shopping, we have a couple of options where ingredients are delivered to your door with recipes – Cookabox and Dinner Time.
Have you tried and tasted any of these services? Or else, could you be tempted? Are there any more worth mentioning? How do you feel about dietary programmes?
A bientôt.
FooDiva. x