Top 4 wines under AED100 (column 14)
Dear readers, happy first birthday to us! Time goes fast, and this 14th wine column marks our first anniversary 🙂 I fondly remember the day I wrote our first ever column, and even though if I've been a sommelier for nearly three decades, I wondered whether readers would be interested in my personal views on wine. I questioned whether my writing would be easy enough for non-professionals to engage in our beautiful world. The doubts were quickly dispelled as soon as the column went live and I began to see your interaction. Thank you to each and every one of you, as well as FooDiva for allowing me to wax lyrical about wine.
I have no other way of celebrating this anniversary than by focusing on my country of birth, Italy, which taught me to drink and appreciate wines. In those days, I was in love with Veneto and Tuscan wines. Those two regions can produce some of the most outstanding and expensive wines in the world – think super Tuscans and Amarones. However, they are also leaders in producing some fantastic, affordable wines.
We bring you this column regularly thanks to our key partner Monviso, the Italian natural mineral water brand with its low sodium content and total dissolved solids – available across the UAE at leading supermarkets, restaurants, and via a newly launched app with water delivered straight to your door. With all this wine drinking, you need to stay hydrated 🙂
Special thanks to both MMI and A&E where you can buy these wines, in addition to duty free of course. As usual, please note this column contains references to alcohol, and is therefore only for reading if you are of a legal drinking age in your country of residence (21 years in the UAE) and non-Muslim.
So here's our 14th column, with top 4 wines under AED100 including tax – coincidentally all 2015 vintages. Do you have a wine, a particular grape, or a wine region that brings back fond memories for you? Let us know what you think in the comments or on social media using the hashtag #FooDivaVino. If you missed them, here are the previous columns. Cin cin 🙂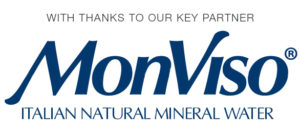 WHO IS LUCA GAGLIARDI? Sommelier by birth, and Michelin-starred trained maître d', Luca is GM of Pierchic. His CV spans a decade to the service of world-renowned chef Gordon Ramsay, followed by Roberto's, Iris, Solo and R Trader. In his spare time, Luca is in his state-of-the-art home kitchen cooking for friends and discovering new wines, typically anything but rosé! You can follow him on his wine blog Tasted and Rated, Twitter at @sommelierdubai and on Instagram at @tastedandrated – or for wine consultancy services via email at luca@tastedandrated.com