Top 4 wines under AED100 (column 12)
Summer has arrived too early this year and coupled with our last column before Ramadan kicks in, I am dedicating this month to wines that are great to drink indoors, with the ever welcome breeze from our beloved air conditioning system. Our four wines come from two outstanding regions in France that I very much love, and are typically paired with great food.
One region is probably the most well known in the world; of course we are talking of Bordeaux, much admired by many people for their Cabernet and Merlot-based wines. However, not many know that Bordeaux is also excellent for amazing white wines, based on Sauvignon and Semillon grapes.
The art of blending is very common and we will discover some terrific and unusual grape varieties. The more blends in a wine, the more layers of complexity in the flavour, and also the more balance between the colour, the tannin, the acidity and alcohol. This doesn't mean that grapes can't stand on their own, because there are some outstanding wines made with a single grape variety, like white and red Burgundy.
The other region, Roussilon, is lesser known in France for producing dry wines, as it is famed more for its vins doux naturels. However, in the last 15 years, the quality of the dry wines and even more so the red wines, has improved considerably, and in some way, due to the proximity with Spain, these wines are more Spanish in style than French.
We're able to bring you this column regularly thanks to our key partner Monviso, the Italian natural mineral water brand with its low sodium content and total dissolved solids (TDS) – available across the UAE at leading supermarkets and restaurants. With all this wine drinking, you need to stay hydrated 🙂
Special thanks to both MMI and A&E where you can buy these wines, in addition to duty free of course. As usual, please note this column contains references to alcohol, and is therefore only for reading if you are of a legal drinking age in your country of residence (21 years in the UAE) and non-Muslim.
So here's our 12th column, with top 4 wines under AED100 including tax. Do you enjoy blends or do you veer towards single grape varieties?
Let us know what you think in the comments or on social media using the hashtag #FooDivaVino. If you missed them, here are the previous columns. Cin cin 🙂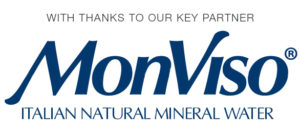 WHO IS LUCA GAGLIARDI? Sommelier by birth, and Michelin-starred trained maître d', Luca is GM of Pierchic. His CV spans a decade to the service of world-renowned chef Gordon Ramsay, followed by Roberto's, Iris, Solo and R Trader. In his spare time, Luca is in his state-of-the-art home kitchen cooking for friends and discovering new wines, typically anything but rosé! You can follow him on his wine blog Tasted and Rated, Twitter at @sommelierdubai and on Instagram at @tastedandrated – or for wine consultancy services via email at luca@tastedandrated.com