New Dubai restaurant openings (2017)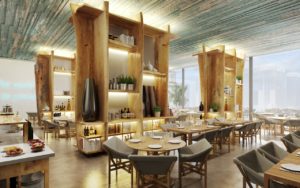 ---
Have you heard of the monthly FooDiva #DineAroundDubai events which showcase new restaurant openings like the outlets highlighted in this round-up, and best-in-class establishments? More info here in case you'd like to join for some fun, fine dining.
---
What's on our plate for Dubai's restaurant scene this year? It's becoming trickier and trickier to extract confirmed restaurant openings from operators and investors – one sign that the market is slowing down. Another is that so many restaurants in Dubai have closed down in the last year. That's not a bad thing as restaurateurs and hoteliers realise we're operating in challenging times and in a saturated industry. In contrast, KPMG's most recent UAE food and beverage report shows that we should expect to see just over 19,000 outlets operational in the country by 2020, that's an increase of nearly 3,000 outlets. On top of that, Michelin has indicated it will start rating Dubai. My musings on whether I think the local restaurant scene is ready for Michelin or not, including my top two picks here in The National this week. Perhaps operators will use this opportunity to conduct more market research, essential to the success of any dining concept, before opening yet another Italian restaurant.
Looking at the licensed restaurant openings on the calendar this year (specifically for Q1), nine out of 14 are home-grown concepts, something I am particularly delighted about. A couple of years ago, we would have seen the reverse. Dubai's restaurant scene is multi-faceted, with every cuisine under the sun represented here across different price points, covering celebrity chef imports, ethnic eats and quirky homegrown concepts. But it's the latter that we are slowly beginning to see more of, especially at the mid to high-end licensed spectrum that really demonstrates the start of a maturing dining scene. The cuisine of choice veers towards, you guessed it, Italian…and French, so looks like we're not being particularly adventurous. Calling all restaurateurs, where's that hot new modern Middle Eastern concept (to replace much-missed Q'bara)? That's what Michelin needs.
In calendar and subsequently alphabetical order, here's a round-up of licensed restaurant openings in Dubai for Q1 2017. We will look to release a new list every quarter.
Café Nikki – an all-day urban bistro serving international food at Nikki Beach Resort. Opened earlier in January. Photo above right.
Graze – a new home-grown gastro grill at the boutiquey La Ville Hotel & Suites (part of the Marriott stable) in City Walk. The Josper charcoal oven is integral to the cooking style. Opened earlier in January.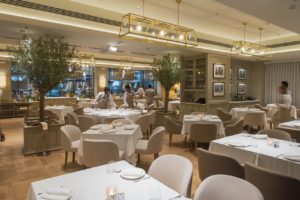 Il Borro Tuscan Bistro – the Ferragamo-owned restaurant concept transplanted from Tuscany has just arrived in Dubai at the new Jumeirah Al Naseem hotel. Opened earlier in January. Photo above left.
Marco's Italian Kitchen – remember good, old Medzo with its nona chef at Wafi Pyramids? Well say arrivederci, and ciao to its replacement, another Italian home-grown concept, but one that is a little more casual and rustic. Opened mid-January. Food photo above right.
Matto Italian Restaurant – another home-grown Italian restaurant, this time at the Oberoi – developed by the folks behind Iris and Indie. The menu is inspired by dishes from Italy's Mediterranean coastline. Opened mid-January.
The Lighthouse – chef Izu Ani's (ex-La Serre and La Petite Maison) new dining and design concept in D3 serving, you guessed it, his signature Mediterranean fare. Opened earlier in January. Photo below left.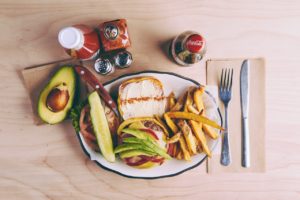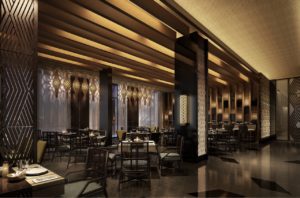 Hikina – a home-grown concept with a contemporary spin on traditional Cantonese dishes at Lapita, Autograph Collection in Dubai Parks & Resorts. Opens end January. Photo above right.
Black Tap – the NYC pub import famed for its Instagrammable heart attack fodder – freakshakes (vile if you ask me) and burgers pictured above (I could be tempted). Opens at Jumeirah Al Naseem in February.
Publique & Folly (two concepts) – replacing Rivington Grill at Souk Madinat Jumeirah are two different home-grown concepts by Gates Hospitality. On the ground floor sits Publique, a French Savoie après-ski bar and tavern – brought to us by the Bistro Des Arts guys. Perched above is Folly, the European bistro by chefs Nick & Scott (remember Table 9?) with multi-level terraces and gorgeous Burj Al Arab views (from both venues). Opening February.
Lima Dubai – the imported Peruvian concept opens in City Walk's second phase at the end of February.
Chez Charles Restaurant – the Dubai-based online grocer and caterer, Chez Charles, opens its first dedicated restaurant, a French brasserie in D3 in Q1 2017.
Flamingo by Tashas – a posher version of the South African brand, Tashas cafe (at Galleria mall on beach road) opens at Jumeirah Al Naseem in Q1 2017. Not sure flamingos are on the menu though.
Katsuya – the Philippe Starck-designed Japanese concept (the one that opened and closed at Dubai Mall) relaunches at Jumeirah Al Naseem in Q1 2017. This time, the booze may help.
Do you know of any other Dubai restaurants scheduled to open this year?
A bientôt.
FooDiva. x
New Dubai restaurant openings for Q1 2017 and my musings on the restaurant scene – any more to add? https://t.co/aRD9VO3S5m #foodiva

— FooDiva (@FooDivaWorld) January 23, 2017