Top 4 wines under AED100 (column 6)
After our last wine column on rosés, I feel that I should act more like a sommelier, so I am introducing some relatively unknown grapes and blends with this sixth wine column.
In the last few decades, we have enjoyed the so-called international grape variety, mostly indigenous grapes from France and lately, Italy and Spain. The reason being that the 'vitis vinifera', the plant for growing grapes to produce wines, belongs to the old world. So whilst we have been discovering the new world, we have planted grape varieties such as Chardonnay, Cabernet Sauvignon, Merlot, Pinot Noir, Syrah and much more. Finally, in the last few years, we have re-discovered the so-called indigenous grape variety, mostly from the old world, with some from the new world that have adapted very well to their new home.  
Special thanks to both MMI and A&E where you can buy these wines, in addition to duty free of course. As usual, please note this column contains references to alcohol, and is therefore only for reading if you are of a legal drinking age in your country of residence (21 years in the UAE) and non-Muslim.
So here's our sixth column of four wines under AED100 (including tax!). Let us know what you think in the comments or on social media using the hashtag #FooDivaVino. If you missed them, here are the previous columns. Cin cin 🙂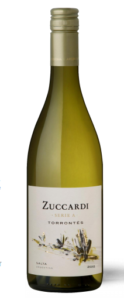 WHO IS LUCA GAGLIARDI? Sommelier by birth, and Michelin-starred trained maître d', Luca dedicated a decade to the service of world-renowned chef Gordon Ramsay. His CV boasts restaurants and bars including Roberto's, Iris, Solo and R Trader. In his spare time, Luca is in his state-of-the-art home kitchen cooking for friends and discovering new wines, typically anything but rosé! You can follow him on his wine blog Tasted and Rated, Twitter at @sommelierdubai and on Instagram at @simonelucagagliardi
Top 4 wines under AED100 by @sommelierdubai for #FooDiva – available @MMI_Dubai @AfricanEastern https://t.co/xfohxeHgpr #FooDivaVino

— FooDiva (@FooDivaWorld) November 28, 2016