Top 4 wines under AED100
We start a new season with a new bi-monthly wine column on FooDiva written by Luca Gagliardi, one of Dubai's most seasoned sommeliers, who I have known since his early days here at Gordon Ramsay's Verre in 2001. Now he's the general manager at R Trader in DIFC.
Our objectives are two-fold. Firstly, a good bottle of wine does not have to be expensive, and we will prove that by sharing four great wines every couple of weeks that you can buy at MMI and A&E (or duty free) all under AED100 including tax. Secondly, the column is about making wine relevant to you. So we won't be sharing dreary and often intimidating tasting notes which you can find online anywhere, but some trivia and practical food pairing tips.
Just a note on the vintages – in this category of wines, the younger the better, so if the years we have tried here are not available, fret not, the newly released vintages are just as good.
So voila, here's our first column. Naturally, it contains references to alcohol, and is therefore only for reading if you are of a legal drinking age in your country of residence (in the UAE that's 21 years) and non-Muslim.
Let us know what you think in the comments or on social media using the hashtag #FooDivaVino. As Luca would say back home in Italy, 'cin cin' 🙂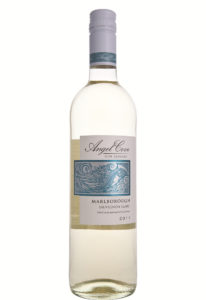 WHO IS LUCA GAGLIARDI? Sommelier by birth, and Michelin-starred trained maître d', Luca dedicated a decade to the service of world-renowned chef Gordon Ramsay. His CV boasts an impressive list of success stories including Roberto's, Iris, Solo and now at R Trader as general manager with Dubai's first authentic speakeasy bar. In his spare time, Luca is in his state-of-the-art home kitchen cooking for friends and discovering new wines, anything but rosé! You can follow him on Twitter at @sommelierdubai or on Instagram at @simonelucagagliardi
A new bi-monthly column! Top 4 wines under AED100 by @sommelierdubai from @MMIDubai @AfricanEastern https://t.co/0vzYwzz5sE #foodivavino

— FooDiva (@FooDivaWorld) August 17, 2016