Jordan: top 10 dishes, a 4 day itinerary and Jordanian restaurants in Dubai
It's my fourth visit to Jordan in a dozen years, but this time round I leave with a richer understanding of the culture, the people and the cuisine. A Jordanian kitchen serves up many ethnic cooking styles. The most prevalent is Palestinian, heavily influenced by a Mediterranean diet. Secondly, bedouin cuisine with the restrictions that arise from a harsh desert climate. And finally, influences from the Levant – primarily Lebanon and Syria – as well as from Circassians, Armenians and Iraqis who have made Jordan their home. All these mixed into a sizzling saucepan make for a cuisine that is steeped in culture and rich in flavour, which, to my surprise, boasts rice as a core ingredient.
Our influencers trip #DineTravelMovenpick, courtesy of Movenpick Hotels & Resorts, takes us from Amman airport to Wadi Mousa, Petra, Wadi Rum, Dead Sea, Madaba and Salt – all in four days. Despite the turmoil in neighbouring countries, Jordan is very safe.
Here's my take on must-eats in Jordan, our detailed itinerary which will hopefully help with planning, recommended Jordanian (and Palestinian) restaurants in Dubai, plus a few more bits and bobs tossed into the pan for good measure. Sahtein 🙂
FOODIVA'S TOP 10 DISHES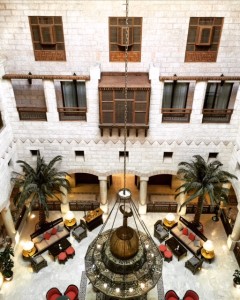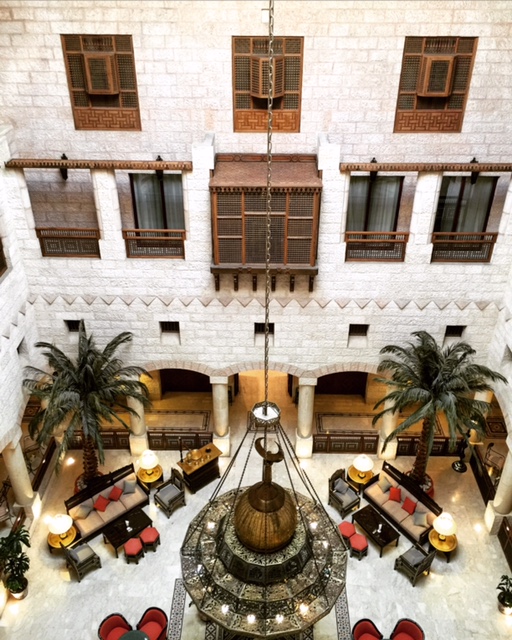 As some of our lovely readers have requested a copy of our four-day itinerary, you can download a PDF here. In organising this trip with the Movenpick team on the ground, our goal was to strike a good balance of the significant sights and cultural excursions, whilst also showcasing traditional Jordanian dishes – so you'll find it's not just food glorious food 🙂
JORDANIAN AND PALESTINIAN RESTAURANTS IN DUBAI
Many restaurants in Dubai boast a smattering of Jordanian and Palestinian dishes, Q'bara and Khan Murjan included, but we only have a handful whose menu is wholeheartedly dedicated to these cuisines. Here are some recommendations from FooDiva readers:
BEDTIME READING
Wanna know more? Credit to these cookbook authors and blogs that helped with my research:
And just to prove that we didn't just eat, here's a pictorial slide show of the stunning sights we soaked up – iphone only 🙂
HOUSEKEEPING
Any other tips, food or cultural, that you would like to share? Do you have a preferred Jordanian dish or a favourite restaurant in Jordan or here in the UAE?
A bientôt.
FooDiva. x
Disclosure: I was commissioned by Movenpick to help organise the #DineTravelMovenpick influencers trip. As always, the opinions expressed here are mine alone. My travel companions were Chef and Steward, My Custard Pie, Noni's Place, Ishita Unblogged and Coffee Cakes and Running – the last two are also the lovely ladies behind Food e-mag.
Jordan: top 10 dishes, a 4 day itinerary + Jordanian restaurants in Dubai now on #FooDiva https://t.co/NcNDrQcNlA #culinarytravel #jordan

— FooDiva (@FooDivaWorld) April 11, 2016