The Ivy Dubai will open early!
Dubai; There can't be a more highly anticipated restaurant opening in Dubai than the famous British institution, The Ivy. FooDiva grabbed some time with Phil Broad, the Managing Director of Jumeirah Restaurants, who have the rights to develop a number of Caprice Holdings brands across MENA including The Ivy. As for when it will open, read on. And I've left the best until last, so please read the whole article!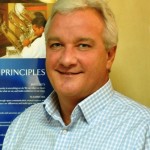 1. First things first, when exactly will The Ivy Dubai open? Well we are taking bookings from June, as previously announced. We've already got 350 guests booked over approximately 90 tables, and are taking reservations at Taste of Dubai this weekend. We haven't disclosed the exact date, as we are importing a lot of products from the UK so it's really dependent on their arrival. But what I can say is that we are opening earlier than anticipated in May – exact date to be announced!
2. Describe The Ivy Dubai to non-British clientele in one sentence? International brasserie…or empire food at its best.
3. The Ivy is renowned for its menu of traditional British classics such as shepherd's pie, and it's great to see that on your Dubai menu too. I noticed one dish that includes houmous – any other dishes specially developed for Dubai? What ingredients if any will be sourced locally? We have Tim Hughes, the Group Chef Director from Caprice Holdings in town working with our team to ensure consistency in local products, whilst also developing some recipes for us. We will source whatever local ingredients we can, such as local fish. However there are a lot of British dishes on the menu, and the majority of produce will be imported. People hold the shepherd's pie as a signature Ivy dish, but we have over 80 items covering all taste palettes and price points. I was in London last week and it's absolutely packed – people are going there because of the food as it's consistently good. You can only be as good as the produce we buy in, and the seasonality of it, as we do in Rivington. But the test will be our customers' expressions.
4. What will be your signature starter, main course and dessert, or tell us your favourites Phil? For starters, we have a duck salad which Ivy is pretty renowned for. Also the bang bang chicken is one of our original appetisers. For mains, the salmon fish cakes. I had the Thai baked sea bass last week, which was just amazing. We will also have the Ivy hamburger and fish and chips. For dessert, sticky toffee pudding and our signature is the Scandinavian ice berries with white chocolate sauce poured all over it – delicious! So it will cover all tastes and price points which is the key to success.
5. What is the average price per head for a three course meal? Approximately 350 Dhs per head. We want to offer value for money like in Rivington, without overpricing ourselves. We have to be careful we position Ivy at the right price point. The competition around us is actually very expensive, so we understand that, but a brasserie style menu cannot be a top end price point. It's got to be frequented more than once a week if you want to pop in for a quick business lunch or a longer leisurely dinner. The private dining room will have set menus. We are very mindful that we pitch the price point within the competitive set we work in.
6. Given rising food costs, will you adapt your menu to include more low-cost ingredients? Or will you pass on the increase to the customer or absorb it? You have to be able to position yourself where you are able to attract customers. There is no point in passing on increases to our customers, so we will watch our sales carefully, and use specials in the Ivy, as we do in Rivington. This means that when there are seasonal products which tend to be cheaper to buy anyway, you can actually add more value by continually re-engineering your menu with recipes that work for the customer. So as we haven't got a 100% set menu, we can use the specials to enable us to keep our price points steady.
7. Can you give FooDiva readers a sneak preview of the interior? Will it differ to London? We are retaining some of the key elements, but creating a point of difference. Green leather booths, art on the walls, dark wood, stained glass windows in the covered terrace. The restaurant here is twice the size of London and we also have a large bar area, and private dining room. The art will make a difference. You can't replicate fine art and the art curator is actively talking to collectors in the region to showcase some of the art they have. It won't be for sale, purely to view and admire!
8. We often see restaurants opening here in Dubai with staff from their international locations just here for a short opening period. Will some of The Ivy London team transfer temporarily or permanently to Dubai? The affection for a restaurant will be driven by the people we employ. Smiley, happy people that we can train in skills. We have had some people that have applied from Ivy London and have started already. We also have some moving from Rivington to Ivy. But we are training our own people here and the key is to recreate the Ivy in Dubai with a very culturally diverse team. One of the wonderful things about Dubai is you get served by amazing, different people, and you can have as good an experience here, as anywhere in the world.
9. What is your training plan, given that staff retention is a challenge here, as is consistency in service? We've been on recruitment trips, with some colleagues starting this week including five key positions from the UK – two sous chefs, two front of house waiters and a host – and that's really because we have events coming up that we want to use these people for. The rest will come in about three weeks time to undergo an extensive training programme. We have also done it the other way, and sent people to London to train with the Ivy such as Simon Conboy who will be the head chef. He already understands Rivington and has worked with Tim, as well as Colin, Caprice's chef. One of our hosts is also going to work in the Ivy London to understand how they run the door. Key positions will be trained both here and in London. This week we have the whole team in town including the CEO of Caprice Holdings, Des McDonald, Tim and Fernando Peire, the Director of Ivy London. You have to make your people feel secure and give them the right training. Jumeirah has great staff accommodation, transport, food and benefits that helps retention. At the end of the day, it's how we look after them.
10. The Ivy's business in London is built around the theatre-world – how will your strategy differ for Dubai? It's only in the last twenty years since its refurb that Ivy London has really built up its theatre business, but a lot of that is early diners, so just another market segment. Ivy in Dubai is located at Emirates Towers' Boulevard, an award-winning hotel that has been open for a decade – with a significant amount of tourists and business clientele who are from the UK, as well as the office tower. With Al Nafoorah being refurbished, we are creating a gastronomic region within Dubai with valet parking, without the hustle and bustle of Dubai. We will have to create a new market, and the arts scene is growing in Dubai. We have an art curator that we are working with at the moment to source art for our walls. We are very aware that we don't have the theatres around us, but then again Ivy London does not have the amount of tourists surrounding it, like we do here with tourists coming for the beach and the night time entertainment – they are specifically here to enjoy themselves.
11. The Ivy London is a popular celeb haunt – can we expect any famous names in Dubai? We are going to emulate the Ivy by creating an exclusive environment that people feel they are being watched, but they're not and I think Dubai is very good at hiding celebrities. You can't go out advertising that we have superstars in our restaurants. We will keep Ivy exclusive, we do not declare names of our high profile clientele. For instance, we had some very famous people in Rivington last night, but we did and would not tell anybody. They come here to enjoy themselves, have dinner and that's why they love it.
12. How do you think the opening of The Ivy will affect Rivington Grill? We're very aware of that – Rivington has an amazing loyal following as it's been here a couple of years and delivers consistently for our customers. It's also pretty special with the terrace location overlooking the fountains. I think the Ivy is far enough away to drive a different customer base with DIFC, Emirates Towers' business segment, as well as its reputation pulling in people in I think. So although we are concerned, I think the experience will be very different because it is actually a higher end feel. Rivington is very relaxed, and the Ivy is a little more upscale. The decor is also very different to Rivington – a large terrace with 180 covers, as well as a very large bar area.
13. So after Dubai, where next for The Ivy? It's not a rolling brand that you cookie cut, it's about finding the right location for the Ivy. There is currently only one Ivy in the world in London and the second one will be here. Will there be another Ivy? Who knows…if there's a great location in MENA potentially there could be, but we have no plans for the moment. We will bring the experience to Dubai and see how successful it is, so watch this space!
14. Will you be introducing Scott's and Annabel's to the Middle East? We own the rights to all of the Caprice brands and with all of them you need the right location to emulate the brand in London. There is only one Scott's and one Annabel's, so we are very mindful and are reviewing locations all the time, but I don't have one that I can tell you now we are definitely opening.
15. And what about the speculation that a second Rivington Grill will come to Madinat? That's the biggest rumour! We are looking at locations, and we are very excited with what Rivington Souk Al Bahar has delivered today and are always looking for new locations for this brand. I think the whole community has fallen in love with it, and are very loyal – the challenge is to replicate this experience in a very different environment.
If you, like me, can't wait until May, pop down to Taste of Dubai this weekend where the team is replicating the Ivy restaurant (next to the Rivington Grill stand). Tim Hughes will also be cooking up a storm in the Chefs Theatre on Thursday 3rd and Saturday 5th March. And if that wasn't enough, Rivington Grill will run a series of Ivy specials next week so you can taste the dishes for yourself. FooDiva did manage a sneak tasting and highly recommends the ice plum tomato soup with basil and mozzarella, followed by Thai baked sea bass with fragrant rice!
See you at Taste!
A bientôt.
FooDiva. x