10 new brunches in Abu Dhabi (2017/ 2018)
When FooDiva asked me if I could select the best of Abu Dhabi's newly launched brunches, I was honoured, but daunted at following in the considerable footsteps of Mr & Mrs Brunch, and their guide last year. After seven years of brunching in the Middle East, the old-fashioned buffet is becoming a little tired and predictable. However, the last 12 months have seen a surge in the quality and diversity of brunches in Abu Dhabi, as à la carte menus, table-side service and chefs' tasting menus have raised the bar for food quality. The Abu Dhabi market is continuously growing and restaurants are beginning to work hard to keep prices low, as well as offering that something 'extra' to entice you back repeatedly. It is a genuine dilemma to select which brunch to go to next. So I am hoping this guide will help make the decision-making process a little easier 🙂
Here is the top 10 round-up of new, or revamped brunches in Abu Dhabi for the 2017/ 18 season, in alphabetical order. Unless stated otherwise, the price range indicates the cheapest non-alcoholic package and the most expensive Champagne or sparkling option. Please note that the brunches listed here, with the exception of Coya and Zuma, are subject to Abu Dhabi's 20 per cent tax (++). And if you're visiting Dubai, here is this season's Dubai brunch guide by Mr & Mrs Brunch.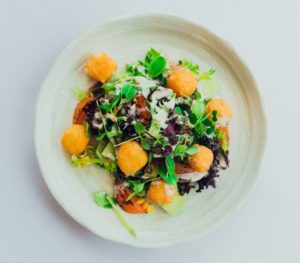 Asia de Cuba at Nation Riviera Beach Club, Corniche: this Chino-Latino brunch is definitely the hipster brunch of the town; a full dining room of trendy, young diners creating an atmosphere that personifies what a brunch should be. This is matched by the staff, who are also young, savvy, and suavely-dressed. The dining room is light and breezy, offering stunning Corniche views; which will be accentuated further when the cooler climes allow for al fresco dining on the terrace. The food is served table-side, and having sampled every dish on offer (someone has to!), you will be pleased no matter what you order. The highlights are tangy oysters, and inventive surf-and-turf maki rolls. My pick of the mains would be the chicken with spicy stuffing but save room for desserts; you need to eat all of them. Added layers of fun come with ceviche and mojito masterclasses – what better way to get involved than to make your own? You'll be rolling these out at your own dinner parties, for sure. INFO: AED250-400++. Taittinger Champagne. Friday 12-4pm. T; +971 2 6993333.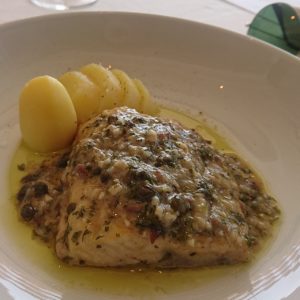 Café Milano at Four Seasons Maryah Island: within minutes of arriving at this new brunch with a view, you begin to feel as if you are on holiday on the Italian coast, with the open terrace looming over the Abu Dhabi waterways. Warm sunshine washes through the restaurant, which serves two affordable brunches based around Italian dining – Fridays are a coastal tour of Italy's coastal cities but it is Saturday's Viaggio in Italia brunch that we love the most. Each Saturday, one of 20 Italian regions has traditional dishes showcased and served table-side. On our visit, we sampled traditional Piemonte cuisine, such as boiled meats (tastes better than it sounds!), bagna càuda and veal with tuna sauce. The staff is very traditional; organic wine is served; and the thirteen different antipasti courses are served in the style of afternoon tea on cake stands and cute pots. Everyone has a favourite Italian region and we will definitely be back for the Tuscany brunch. INFO: AED190-250++. Valdo Prosecco Millesimato. Saturday 12-4pm. T; +971 2 3332630.
Catch at Nation Riviera Beach Club, Corniche: offers a revamped seafood brunch that sends out dish after dish of outstanding food, served table-side by well-trained staff. There are fifteen courses in total, although it feels like more, as course number 15 is a dessert platter containing six different desserts! Definitely a brunch for seafood lovers as the artisanal touch of chef Roudy yields exceptional sea bass ceviche, a moreish crab burger and salmon 'miso' that is cooked to perfection; charred on the outside but flaky on the inside. All four of the main courses on offer are excellent; making the Catch brunch one of the strongest in terms of quality of food. Traditional cocktails are given a fresh, seaside twist; peach Collins and passion spritz are ideal to get you started. The clean lines of the dining area are complemented by large French windows allowing a view of the Corniche. If you have a sweet tooth (like me) then make sure to save enough room for the decadent chocolate fondant. INFO: AED219-419++. Laurent Perrier Champagne. Friday 12.30-4pm. T; +971 2 6110909.
Coya at The Galleria, Al Maryah Island: following in the footsteps of its Dubai sister's much-lauded brunch, the Abu Dhabi experience is very similar in terms of style of service, range of food and quality. All contemporary Peruvian and broader Latino dishes are served at the table from a set menu. Guacamole is freshly made table-side, followed by a selection of tacos – and ceviche with individual portions served in colourful bowls. Next up are anticuchos, tender marinated skewers of chicken, beef and mushrooms on a mini charcoal grill. For main courses, my favourite is Coya's signature dish of arroz Nikkei – essentially a glorious gently spiced Chilean sea bass risotto. The dessert presentation on a huge platter is an Instagrammable moment – and almost too pretty to eat. That said, by this stage, I can only pick on some fruit. The food presentation and crockery complement the vivid and eye-catching Incan-style interior with large windows overlooking the Abu Dhabi waterway and skyline. The large terrace seating reflects the same bright upholstery as indoors. The Latino band playing in the bar area will have you salsa-ing the afternoon (and possibly night) away. INFO: AED278-548. Veuve Clicquot Champagne. Friday 12.30-4pm. T; +971 2 3067000.
Fairways at The Westin: it used to seem that Bubbalicious lived in the shadow of its mighty Dubai cousin, but a revamp of the classic international buffet-style brunch, the menu, and the VIP package has placed it firmly on the brunching map. One of the best brunches to go for a lively atmosphere; Sean and Celeste blast out singalong hits that get the party going immediately. Accompanied by a much more grown-up menu, the traditional buffet and barbequed meats are supplemented by live oyster and scallop stations, ensuring fresh flavours and expert cookery. The addition of a new VIP Moet Chandon area should please those that like the extra personal touch; especially as you pretty much have your own waiter to keep the Moet flowing. There is now an ice-cream parlour to satisfy your sweet tooth, and a very popular rum shack to add to the party vibes that flood through the restaurant. INFO: AED348-618++. Moet Chandon Champagne. Friday 12.30-4pm. T; +971 2 6169999.
Foundry at Southern Sun Hotel: another brunch that keeps its place on the list with a revamped menu. The familiar, genteel interior of this smaller steakhouse brunch creates the perfect atmosphere for the food and new cocktails on offer. Plates of foie gras, beef tartare and salmon are plated for you to make sure that you get the balance of flavours, textures and expertise of the chef. The perfect cooking of varying cuts of steak remains the primary focus; complemented by different sauces and types of salt to bring out every ounce of flavour that the meat holds. If you ask nicely, the chef will bring out some of his special South African salt; this is worth trying on its own! However, all of this is now reinforced by a make-your-own burrata bar, a healthy Hawaiian poke station, confit duck, and a revitalised dessert selection. Booking in advance to get one of the famous 'water tables' elevates the brunch experience and you can feel smugly satisfied at brunching at one of Abu Dhabi's hidden culinary wonders. INFO: AED229-369++. Fridays 12.30-4pm. Kaapse Vonkel Sparkling Wine (South Africa). T; +971 28184888.
Giornotte at Ritz-Carlton: as close as you can get to a traditional brunch but a relaunch provides enough hidden wonders to keep you going back for more. The obvious decadence of the Ritz-Carlton is perfect for getting your best clothes on and brunching properly. Each month offers a different theme, such as samba and tango, and is accentuated by matching cocktails, live dance performances, and traditional food to match the theme. The wine-tasting station allows you to sample fine wines from the countries and regions that follow the monthly theme. There is far too much food to mention but make sure you try the fresh lobsters, the live scallop station and the beef station that will have you snapping pictures on your phone at the sheer size of the Wagyu beef leg. Impressively, I cannot think of many other brunches that offer perfectly pink breast of duck. The star of the brunch, prompting many an Instagram post, is the ice-cream parlour that has an array of desserts and patisserie to rival anywhere in Paris. Indeed, a light Paris-Brest is served, alongside perfect lemon tarts and dozens of flavours of ice-cream. INFO: AED295-495++. Henri-Abelé Champagne. Friday 1-4pm. T; +971 2 8188282.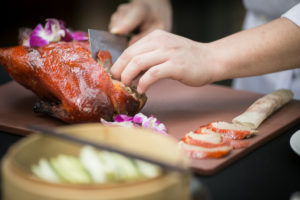 Hakkasan at Emirates Palace: is a well-known Chinese brunch that has made the FooDiva cut before, but chef Lee has updated the dishes available on the menu to complement the terrace that is about to be unveiled after refurbishment. My sources say that this terrace is going to be even better than its seductive predecessor. The format of the 'Hakka brunch' is similar to before, serving table-side for guests to share. Steamed, fried and baked dim sum include old favourites such as the buttery Wagyu beef truffle puff (almost as good as the same dish served at Michelin-starred sister restaurant, Yauatcha Soho), as well as wok-fried main courses and perfectly cooked vegetables. The Peking duck live station is at the heart of the cool, sultry interior, as are the desserts that combine western desserts with a Chinese twist. Keep an eye out for the terrace opening and enjoy one of the coolest views of Abu Dhabi during the lower temperatures. INFO: AED294-594. Louis Roederer Champagne. Friday 12-4pm++. T; +971 2 6907999.
Safina at Saadiyat Beach Club: has to be the most relaxed brunch of Abu Dhabi and is a welcome addition to the scene. The famous Naz Holland and her Souled Out band have moved to 'Aqunch' and their unplugged set is the ideal backdrop to the beach vibes, stunning sea views and casual dress code of your fellow brunchers. I highly recommend making use of the beach pass which comes at an added cost and enjoying the party atmosphere provided by the poolside DJ. The food itself is intimate but includes a decent selection of meats and fish; from steaks, to jumbo prawns, to do-it-yourself oysters and caviar stations. The desserts are notable for the faultless use of chocolate and pastry; no mean feat when being served buffet-style. If you are looking to try a new brunch that will leave you feeling satisfied but refreshed after a tough week at work, the Aqunch is the brunch for you. INFO: AED275-475++. Louis Roederer Champagne. Friday 1-4pm. T; +971 2 6563500.
Zuma at The Galleria, Al Maryah Island: another long-term favourite of previous FooDiva reviewers, Zuma manages to stay at the top of the game with a relaunched menu that includes some exciting additions to an already exquisite selection of dishes. The traditional buffet offerings are supported by table-side à la carte; the black cod being one must-have dish. The traditional brunch is broken up by an Ossetra caviar experience served with freshly prepared sides, such as truffle butter drops and pearl spoon. Other new dishes include a Wagyu selection, fresh ramen station and soft sweet corn ice cream – definitely one to remember at the end of the brunch. The modern feel of Zuma works brilliantly with the service team, who are absolutely on point and whom you never seem to notice as they continuously top up your drinks and cocktails. Interestingly, table bookings are limited to a maximum of ten to ensure a sophisticated, relaxed environment. It always feels special to brunch at Zuma and this is no different as we start a new brunch season. INFO: AED345-555. Fridays 12.30-4pm. Bollinger Champagne. T; +971 2 4015900.
Have you come across any other new brunches worth visiting?
Matt Broderick.
Who is Matt? A married man with an obsession for French wine and fine dining, he loves nothing more than trying new restaurants and dishes with his wife and friends. Travel plans are always made around food and he can remember what he was doing on any given day by recalling the meal that he ate. His favourite chefs are Michel Roux Jr. and Michael Bremner. You can follow him on Instagram @finediningmatt