Top 4 wines under AED100 (column 13)
We're well and truly in the midst of another hot and humid UAE summer. The problem with heat, is firstly to find wines which will help us not only appreciate the drink (and food pairing), but to also not make us more thirsty than we actually are. Secondly, we look for wines with low alcohol levels, which will help stabilise the heat in our bodies.
So for starters (excuse the pun), when selecting a white wine, veer towards a more neutral wine like a simple Pinot Grigio, a crisp Chenin, or as I have suggested below, a Muscadet. It's important to avoid over-oaky wines unless you drink these indoors with the air conditioning at full blast.
For reds, try to pick wines with less than 13 per cent alcohol, otherwise your body will heat up. Choose wines with a low level of tannins so your mouth does not dry out. There are plenty of Pinot Noirs out there, and Barberas like the one I have recommended today, which are fantastic even when chilled. Drinks these at around 17C, as there is nothing worse than warm red wine in the summer, so forget room temperature for a little while. If you love rosé (unlike me), go for pale wines from the south of France.
We bring you this column regularly thanks to our key partner Monviso, the Italian natural mineral water brand with its low sodium content and total dissolved solids – available across the UAE at leading supermarkets, restaurants, and via a newly launched app with water delivered straight to your door. With all this wine drinking, you need to stay hydrated 🙂
Special thanks to both MMI and A&E where you can buy these wines, in addition to duty free of course. As usual, please note this column contains references to alcohol, and is therefore only for reading if you are of a legal drinking age in your country of residence (21 years in the UAE) and non-Muslim.
So here's our 13th column, with top 4 wines under AED100 including tax. What's your go-to wine for drinking in a UAE summer? Let us know what you think in the comments or on social media using the hashtag #FooDivaVino. If you missed them, here are the previous columns. Cin cin 🙂
Cusumano, Insolia, Italy, 2015: Insolia is one of the white grape varieties that made Sicily famous, first for its Marsala wines, and secondly for the production of dry wines. The winery Cusumano is a pioneer of great wines. This grape variety is an absolute winner as a summer wine – it's light straw yellow colour boasts great notes of grapefruit, apples and flowers. It has a wonderful acidity and is a very fine white wine at a good price point. Match it with a seafood platter or simply grilled white fish sprinkled with garlic, capers, parsley and olive oil. AED60 + tax from MMI.
Sauvion, Muscadet "Plaisir de Vigne", France, 2014: Muscadet is made out of 100% Melon de Bourgogne grape. Produced in the Loire valley, it's my go-to summer wine because this white grape is very simple and crisp. It has great acidity, minerality and some sherry-like flavours. It's a perfect wine to drink pool-side, or indoors overlooking the garden – and makes a great companion for oysters and raw shellfish in general, but also pairs well with a summer salad of quinoa and avocado, or a tuna tartare. AED54 + tax from A&E.
Cossetti, Moscato d'Asti, Italy, 2015: This Italian wine is produced purely from the Moscato Bianco grape variety, which is the same grape that contributes to some outstanding sweet wines from France such as Banyuls and Muscat de Beaumes de Venice. This Moscato d'Asti is the ultimate summer drink as it's low in alcohol at 5.5 per cent volume, slightly sweet and frizzy, or as we say in Italy, frizzante. It has a distinguished floral bouquet of orange blossom and tropical flavours with an ending palate of dry apricot. I would drink it very chilled in a large Burgundy glass with some ice cubes. It's the perfect companion for Parma ham and melon, fruit platters and sorbets. AED59 + tax from MMI.
Araldica, Barbera, Italy, 2014: Barbera is one of those grape varieties that together with Australian Shiraz and Argentinian Malbec are enjoying a renaissance as many producers raise the quality. The great thing about this Barbera is its amazing red fruit notes of cherries and raspberries, together with a large amount of acidity. It's a typical wine to chill as the low tannins won't disturb the back of your tongue. A perfect match for those who still like to barbeque in this heat, but also pairs well with a classic summer spaghetti dish of feta, parsley and olive oil. AED39 + tax from A&E.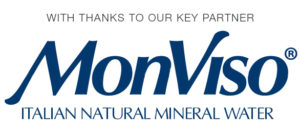 WHO IS LUCA GAGLIARDI? Sommelier by birth, and Michelin-starred trained maître d', Luca is GM of Pierchic. His CV spans a decade to the service of world-renowned chef Gordon Ramsay, followed by Roberto's, Iris, Solo and R Trader. In his spare time, Luca is in his state-of-the-art home kitchen cooking for friends and discovering new wines, typically anything but rosé! You can follow him on his wine blog Tasted and Rated, Twitter at @sommelierdubai and on Instagram at @tastedandrated – or for wine consultancy services via email at luca@tastedandrated.com