Top 4 wines under AED60 (column 11)
This month, I am exchanging our regular under AED100 wine column with top four value wines under AED60, including tax. I wish I could bring it to under AED50 but the 30% tax ruins that hope!
April brings lots of joy to the garden. Between barbeques, kids parties and celebrations with friends and family, we really need to keep an eye on our budget. These particular wines, most often, boast great visuals through their distinctive labels. Quality must always be mandatory no matter how eye-catching the label. A couple of decades ago these wines with these labels were synonymous with poor quality, and were not perceived well by old-fashioned sommeliers like myself, as most of the wine estates tried to be classic in style. However, the new world is creating many more funky labels and today this mentality has gone. Nowadays, there are some outstanding wines with odd yet fun labels. France especially has some remarkable examples, one of which I have selected for this column.
We're able to bring you this column regularly thanks to our key partner Monviso, the Italian natural mineral water brand with its low sodium content and total dissolved solids (TDS) – available across the UAE at leading supermarkets and restaurants. With all this wine drinking, you need to stay hydrated 🙂
Special thanks to both MMI and A&E where you can buy these wines, in addition to duty free of course. As usual, please note this column contains references to alcohol, and is therefore only for reading if you are of a legal drinking age in your country of residence (21 years in the UAE) and non-Muslim.
So here's our eleventh column, with top 4 wines under AED60 including tax. Let us know what you think in the comments or on social media using the hashtag #FooDivaVino. How important is a label to you when selecting wine? If you missed them, here are the previous columns. Cin cin 🙂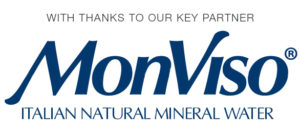 WHO IS LUCA GAGLIARDI? Sommelier by birth, and Michelin-starred trained maître d', Luca dedicated a decade to the service of world-renowned chef Gordon Ramsay. His CV boasts restaurants and bars including Roberto's, Iris, Solo and R Trader. In his spare time, Luca is in his state-of-the-art home kitchen cooking for friends and discovering new wines, typically anything but rosé! You can follow him on his wine blog Tasted and Rated, Twitter at @sommelierdubai and on Instagram at @tastedandrated – or for wine consultancy services via email at luca@tastedandrated.com