Top 4 wines under AED100 (column 10)
I am back from my wine trip in South Africa, and I therefore dedicate our tenth column to this beautiful country. I travelled around the wine regions of The Cape, starting from Constantia and driving over 1,200km through Stellenbosch, Paarl, Franschhoek and Swartland.
I discovered the reason why in less than two decades, South Africa has positioned itself among the best wine producing countries in the world. I asked so many winemakers that question, and unanimously, they all confirmed that it's because of the terroir. Yes, terroir; sunny days and cold nights are why – however, I wouldn't forget the people that make this amazing drink. Some of them work in extreme conditions, with wind that never stops, and a three-year consecutive drought that is leaving the country with water limitations and forests on fire, the smoke of which can be spotted every day from every corner. The diversity of this wine region is incredible, and that's why there are so many grape varieties grown next to each other. From the Chenin Blanc to the Shiraz, from the Sauvignon Blanc to the Cabernet Sauvignon, from the Palomino to the Cinsault, the diversity of the soil and the climate change from one plot to the other allows for such unique growth of so many grapes. I highly recommend a trip to The Cape vineyards. I'm sure you will all fall in love with it the way I did.
We're able to bring you this column regularly thanks to our key partner Monviso, the Italian natural mineral water brand with its low sodium content and total dissolved solids (TDS) – available across the UAE at leading supermarkets and restaurants. With all this wine drinking, you need to stay hydrated 🙂
Special thanks to both MMI and A&E where you can buy these wines, in addition to duty free of course. As usual, please note this column contains references to alcohol, and is therefore only for reading if you are of a legal drinking age in your country of residence (21 years in the UAE) and non-Muslim.
So here's our tenth column, with top 4 wines under AED100 including tax. Let us know what you think in the comments or on social media using the hashtag #FooDivaVino. If you missed them, here are the previous columns. Cin cin 🙂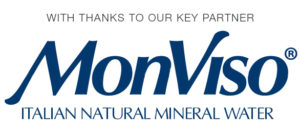 WHO IS LUCA GAGLIARDI? Sommelier by birth, and Michelin-starred trained maître d', Luca dedicated a decade to the service of world-renowned chef Gordon Ramsay. His CV boasts restaurants and bars including Roberto's, Iris, Solo and R Trader. In his spare time, Luca is in his state-of-the-art home kitchen cooking for friends and discovering new wines, typically anything but rosé! You can follow him on his wine blog Tasted and Rated, Twitter at @sommelierdubai and on Instagram at @tastedandrated – or for wine consultancy services via email at luca@tastedandrated.com