Top 4 wines under AED100 (column 9)
February in the southern hemisphere is harvesting time. And as you read this column, I am on a wine trip in South Africa, a legendary wine region that in only 25 years has risen to become one of the best in the world. So you now know what I will be recommending in our next column 😉
This month is dedicated to the blend of different grape varieties, an art form with the purpose of achieving more complexity in the wine. What many don't know, is that the majority of the wines on this planet are blended, which means that if you buy a Cabernet Sauvignon from California, by law, the wine maker is only required to include 75% Cabernet Sauvignon to label that wine with this grape, while in Europe the percentage required by law is 85%. So why do we blend? Are the 100% pure varieties better in a way? There is not one single answer for these two questions as it depends on many factors.
The blend is an art for many wine makers, like in the Champagne region, where the cellar master in charge of blending the cuvées, has the difficult task of maintaining the consistent house style year after year. In Bordeaux, blending is necessary to achieve harmony in the wine – because of the cool climate, Cabernet needs more sweet fruits and aromatics, otherwise the end product would be a little austere. Other explanations are tied to the history and tradition of the area. As the reasons are endless, today I want to share a few blends that are mainly made because the marriage between these grape varieties complement each other better than if they were created as single varieties.
We're able to bring you this column regularly thanks to our key partner Monviso, the Italian natural mineral water brand with its low sodium content and total dissolved solids (TDS) – available across the UAE at leading supermarkets and restaurants. With all this wine drinking, you need to stay hydrated 🙂
Special thanks to both MMI and A&E where you can buy these wines, in addition to duty free of course. As usual, please note this column contains references to alcohol, and is therefore only for reading if you are of a legal drinking age in your country of residence (21 years in the UAE) and non-Muslim.
So here's our ninth column, with top 4 wines under AED100 including tax. Let us know what you think in the comments or on social media using the hashtag #FooDivaVino. If you missed them, here are the previous columns. Cin cin 🙂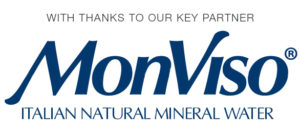 WHO IS LUCA GAGLIARDI? Sommelier by birth, and Michelin-starred trained maître d', Luca dedicated a decade to the service of world-renowned chef Gordon Ramsay. His CV boasts restaurants and bars including Roberto's, Iris, Solo and R Trader. In his spare time, Luca is in his state-of-the-art home kitchen cooking for friends and discovering new wines, typically anything but rosé! You can follow him on his wine blog Tasted and Rated, Twitter at @sommelierdubai and on Instagram at @tastedandrated – or for wine consultancy services via email at luca@tastedandrated.com