Where to dine during the day in Abu Dhabi over Ramadan – 2016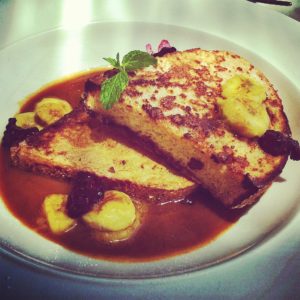 This is the 2016 guide on daytime dining options over Ramadan. For 2017 click here. With Ramadan round the corner, if you're not fasting, like me, you probably have no idea where to grab breakfast, lunch, or a coffee in Abu Dhabi, so here's a round-up, similar to last year's, that may appeal. We've shortlisted 45 independent restaurants and cafés in the capital that are open for dining IN during the day over the holy month. The establishments included are only those that are not based in hotels, as they will have their usual restaurants open as normal. We have tried to include some of Abu Dhabi's more casual, hidden wonders to complement the well-known concepts, whilst avoiding those just open for take-away or delivery. Opening hours and telephone numbers have been checked, but please call ahead to be on the safe side. And if you're in Dubai, here's where you can dine.
On-island
Reem/ Maryah Islands
Saadiyat/ Yas Islands
Off-island
If you have any additions or changes, let us know in the comments, or on your favourite social media channel using the hashtag #RamadanDining and we will update this guide.
Happy summer and Ramadan Kareem.
Matt Broderick
Who is Matt? A newly-married man with an obsession for French wine and fine dining, he loves nothing more than trying new restaurants and dishes with his wife and friends. Travel plans are always made around food and he can remember what he was doing on any given day by recalling the meal that he ate. His favourite chefs are Adam Handling from the UK, followed closely by Michel Roux Jr. and Nathan Outlaw.
Where to dine in the day over Ramadan in Abu Dhabi now on #FooDiva, by guest reviewer @mrbroderick147 https://t.co/2X4eIBn49i #RamadanDining

— FooDiva (@FooDivaWorld) June 1, 2016