Where to dine well in Bali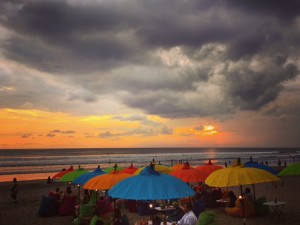 When I plan holidays, I much prefer visiting new destinations to soak up new cultures and feast on new cuisines. I get a thrill from ticking off another country from my never-ending travel bucket list. It probably stems from when I was little and my parents would take my sister and I to explore new countries regularly (even during school term!). Yet for some reason, I've chosen to visit Bali three times, all for play, and most recently, earlier this month for a friend's birthday (and mine).
A few years ago, before I launched FooDiva, I even considered relocating to the island of the gods as it's known, to open a boutique hotel – probably on an eat pray love whim. In the end, FooDiva and Dubai won me over. And the boutique hotel remains a distant dream.
But why do I love Bali so much to warrant returning? Well it has to be food related of course. Provided you do your research (and avoid the central Kuta district), the dining scene is world-class, with much more than just nasi goreng and satay on the menu (even though Balinese grub can be pretty decent). Thanks to locally sourced ingredients, cheap rents and labour (in comparison to Dubai), it's also ridiculously affordable, as you will see with one particular restaurant descriptor below. Oh and #BaliDiva loves her shopping too – from fabulous floaty dresses and sparkling sandals, to abstract art that adorn my walls – again at bargain prices.
Here's FooDiva's round-up of over 30 restaurants, cafés and beach clubs in hippie-chic Seminyak, on Bali's southern coast, and inland in cultural hilly Ubud, with glorious rainforests and terraced rice paddy fields. Bali has many other destination options, but these are the two towns I frequent and are therefore more familiar with.
SEMINYAK
Warung Nia – warung translates to restaurant in Indonesian, but don't expect somewhere posh. Warung Nia sits in an al fresco 'food court'. That shouldn't put you off though. The traditional Indonesian barbeque dishes of nasi campur, pork spare ribs, skewers and satay are all finger-licking delicious.
Beach clubs galore – Bali is synonymous with beach clubs so you must include one or two in your itinerary. Ku De Ta is the most famous and a must for sundowners. Mozaic, chef Chris Salans' baby (more on him in the Ubud section), is the newest and slickest – friends had horrendous service recently though. Cocoon is the all-white, Greek island style number. Where Potato Head (dreadful name) lacks glam factor, it makes up for with delicious food thanks to a chef and F&B team revamp.
Bali Food Safari – a mystery dine around experience that takes in three or four restaurants in one evening. Similar to mine in many ways! The owner Simon Ward tailored an experience for our birthday girl – a delicious way of sampling a wide range of good, hand-picked restaurants in one night. Restaurants do change so I am sure he won't mind me sharing them here. Mozaic Beach Club which I mentioned earlier for sangria sundowners and starters; Kilo (a Singaporean import) for second round of starters; Republik 45 for main courses; and the rooftop terrace of the Trans Resort for desserts – each serving a different cuisine, Indonesian included. Mozaic aside, I would return to Republik on my next visit for the full dining experience. He also runs tours in Jimbaran and Ubud.
UBUD
Here are a few more restaurants that cropped up in my research and via personal recommendations on social media. An excuse to return pretty pronto! Ubud also runs an annual food festival, with the next edition on the 27th – 29th May.
Seminyak:
Ubud:
Blanco Par Mandif – a contemporary take on Indonesian cuisine served through a tasting menu.
Hujan Locale – pan-Asian.
Green Village – a menu using produce from their gardens.
Whatever you do, don't bother with Ibu Oka in Ubud, the suckling pig institution made famous by Anthony Bourdain. It's seriously gone downhill since my last visit. Greasy and tasteless.
If you're heading to Nusa Dua further down the south coast, you must try German-owned Bumbu Bali for authentic Balinese food in a smart garden setting – one of the first restaurants that helped mark Bali on the global food map.
HOUSEKEEPING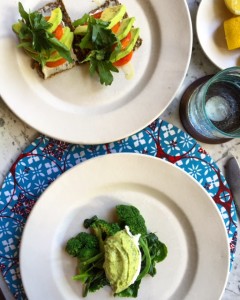 STAY: In Seminyak, we stay at a villa organised by my friend. However, there are plenty of hotels to suit all budgets. I would recommend using these boutique hotel websites for your research. In Ubud, we pick the 46-room Uma by Como with jungle views (if you opt for a pool villa), yet relatively close to the town centre. We only eat here for breakfast (small buffet, with a la carte egg options), but the Italian restaurant Uma Cucina is highly rated.
FLIGHTS: Emirates flies direct to Bali from Dubai, as does Qatar Airways from Doha. Expect a nine hour flight.
CLIMATE: Dry season is April to October, with mid-October to March rather wet. Either way, humidity is high!
Do you like to return to tried and tested destinations, or do you prefer venturing to pastures new? Any other recommendations for Seminyak, Ubud and elsewhere in Bali?
A bientôt.
FooDiva. x
Where to dine well in #Bali – a #FooDiva culinary guide https://t.co/QEmRSEruWr #balidiva #balirestaurants #food #restaurants

— FooDiva (@FooDivaWorld) April 25, 2016