Is Nola worth a taste?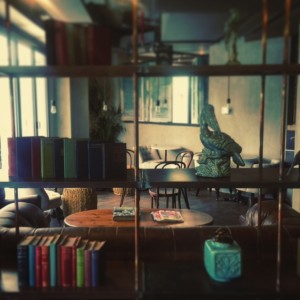 I first heard the affectionate nickname for New Orleans, 'Nola', when I visited dear friends there a few years ago and dined on jambalaya, beignets and savoury 'biscuits'. My taste buds didn't take to the latter though. Dubai has had one Southern American restaurant, Cravin' Cajun, for a couple of years, but I have been eagerly anticipating the opening of home-grown Nola Eatery & Social House in Jumeirah Lake Towers because it not only promised Southern American cuisine but one with a healthy, modern spin – and jazz.
Our Friday evening started on a sour note though when having reserved a table, and having specifically asked and been told that we should use the park entrance (below the Armada Bluebay hotel), only to find it boarded up (as was sister restaurant Mythos). So we had to retrace our steps (me in high heels), climb back up the stairs to ground level, enter through the hotel entrance, into its car park and a meandering walkway until we finally arrived at Nola. I lost my temper with the manager on arrival who apologised and quickly escorted us to our table offering us a cocktail on the house, but we wanted vino so asked for the wine list instead. Good customer service recovery I thought at the time, until the bill arrived at the end of our meal with the wine included.
Thankfully our evening began to pick up, firstly with the warm, cosy vintage décor and splashes of turquoise that draw you in to what is essentially a casual, gastro-pub restaurant. Dark wooden tables are left bare and are devoid of cutlery and crockery. Whilst the menu boasts plenty of typical Louisiana carb fare, there's a protein-heavy section of Cajun grills, plus some will be pleased to hear, pork cold cuts. No cooked pork on the menu though which would require a separate kitchen.
A crab cake starter with the blue crab species, prolific in Louisiana, evenly mixed with spring onions and coriander and pan-fried were wonderfully flavoursome and well executed. A crab and tuna ceviche may be a far cry from traditional Southern American cuisine (and from the wrong hemisphere), but at least it appealed to my low-carb regime – generous chunks of seafood with a mellow and not too zesty lime marinade. A creamy and piquant guacamole dip was a mammoth portion – more than enough for four to share. Interestingly some starters are pricier than main courses, but that is reflected in the portion sizes.
I was glad to see a selection of steaks with lesser-known cuts like hanger and flank. My hanger steak was served sliced and medium-rare as per my request (even though the waiter tried to persuade me that the chef preferred medium), and oozed with so much earthy flavour – much more so than a rib-eye. And cheaper. Another Southern staple, 'Dixie coleslaw', in this case a lighter and healthier mayo-free version of traditional coleslaw, along with curly kale made for interesting and excellent accompaniments. A classic Creole dish, seafood jambalaya, basically a Nola version of paella, was prettily presented in a skillet pan, but whilst tasty, the rice sadly bordered on undercooked.
Desserts were a huge and utter let down. Both a rum baba, and the manager's recommendation of an oreo chocolate cheesecake were so stone cold that they had clearly just popped out of the fridge. I expect given the zero flavour, desserts were bought in, and were not baked fresh in Nola's kitchen.
On the upside, service is what set Nola apart with a jovial and hugely knowledgeable waiter who was confident enough to express his own opinion – a rather rare find in Dubai. As the evening progressed, Nola got busier and buzzier, truly oozing atmosphere, helped by a live saxophonist who played in the bar and lounge area. There aren't many spots in Dubai that can pull off a casual night out with live music and a decent bite to eat, something Nola does. At AED185 for three courses per person without alcohol, Nola offers excellent value for money with overall, wholesome soul food (bar the dire desserts), engaging service and a vibrant vibe. I can now affectionately refer to my very own Nola in Dubai, sans the biscuits, thankfully. Here's to a 3.5 out of 5 FooDiva knife rating.
Where do you head to for a good, casual meal with live music?
A bientôt.
FooDiva. x