A foodie weekend in Abu Dhabi
How does Abu Dhabi compare to Dubai? Given my home for the last 15 years has been Dubai, I am slightly biased, so I asked a pair of ardent travellers, my sister and brother-in-law, who visited both cities earlier this month (and on many other trips) to pen their thoughts on the differences. And read on for FooDiva's round-up of restaurants, cafés and bars over a weekend in Abu Dhabi.
"A short trip of just over an hour between the cities, but what a clear contrast. For a capital of such a prosperous country, Abu Dhabi is not small by any means but comparing it to Dubai, the difference is remarkable. On a Saturday (and Friday), the main avenues in Abu Dhabi were almost empty, something that you could never fathom in Dubai. The fact that the bright new Galleria mall, with all its glitz and glamour, was practically deserted – the only exception Magnolia Bakery, drawing in the few mall visitors for afternoon tea and cake.
Dubai has the world's tallest building and one of the most impressive skylines of any global city, whilst Abu Dhabi has one that is getting there, though likely to take another decade or two. Although Dubai is well known for its superlatives, Abu Dhabi has one thing greater – the Sheikh Zayed Grand Mosque. What a marvelous composition of architectural symmetry, elegance and religious aesthetics – a monument worthy of UNESCO World Heritage listing. In comparison to Dubai, the restaurant scene was dominated by Emirati clientele which was very welcoming and offered a real view to us (as visitors) on how locals enjoy themselves. 
If we had to choose between the two cities, our vote would, without a doubt go to Dubai. The city lights and the vibe indicate a regional metropolis, whilst Abu Dhabi appears as a small (albeit high) city, charming, a little more authentic, but not as energetic or appealing to a visitor as Dubai."
So where did we dine and drink in the capital?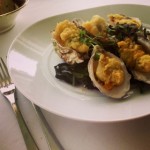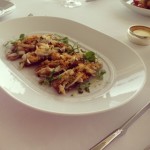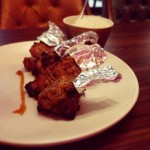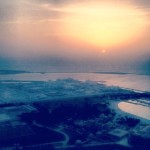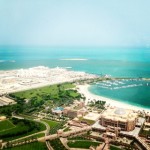 A few other tried and tasted FooDiva recommendations from myself and guest reviewer Liesl:
SLEEP: In case you hadn't guessed from my social media snaps, we overnighted at Jumeirah at Etihad Towers with its mammoth guest rooms and wall-to-wall windows. Deluxe room rates over the summer start at AED560 plus 16% on advance purchase. Note, I was on a media rate, with no obligation to blog. I paid for all meals and drinks. I also stayed at the Anantara Eastern Mangroves earlier this year whilst Gourmet Abu Dhabi judging. Away from the hustle and bustle of the capital, the serene views across the mangroves will draw you in.
Dubai residents – how do you feel about Abu Dhabi? And those in the capital, do you enjoy life there, or do you have Dubai envy? And UAE visitors, any preferences?
A bientôt.
FooDiva. x