New café concepts with a difference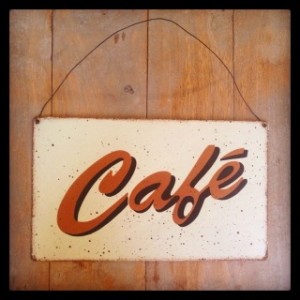 Dubai; A good few years ago I harboured an ambition somewhere in the depths of my hyper-active brain to open a café one day – to the point that I started collecting retro memorabilia to decorate this dream. And pictured here to the right you can see one of them, picked up in my homeland Cyprus. The dream never happened and the ambition is long gone, replaced by far too many others. But thanks to another dream, FooDiva, I am constantly searching out café concepts that are just a little bit different. This post isn't another round-up, simply five new quirky cafés I've tried and tasted recently in Dubai. So without further ado, voila…
The lawyer-turned-caterer behind Marta's Kitchen has opened a teeny terraced café at JLT on the premises of her boutique catering business, serving lunch over weekdays only. Having grown up in the Michelin-starred region of San Sebastian in northern Spain, Marta's appreciation for fine dining and cutting-edge cooking techniques shine through in her daily specials menu inspired not just by her homeland but the wider Mediterranean region. Her sous vide cooking for one brings flavours to the fore, for fish in particular. The nine dishes (three choices per course) change daily so there's no guarantee you'll eat what I gobbled up. But if you do… here's what to order: Starters: local burrata from Italian Dairy Products (not as creamy and rich as buffalo milk burrata) with cherry tomatoes and dotted with pesto, carrot flan in a warm pea soup. Mains: Sea bream on creamy carrot mash, chilli con carne. Desserts: brownie with peanut butter mousse, fruit tartare in a strawberry coulis with mango sorbet. Two courses start at AED70 with three courses for AED90. Expect to be served by the chefs only, Marta included. Swiss Tower, Jumeirah Lake Towers. M; +971 50 3798002. Open Sunday to Thursday 12noon to 2.30pm.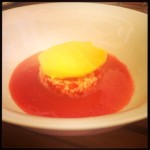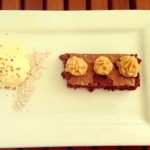 Apart from a couple of joints, the food at JBR Walk leaves a lot to be desired. Thankfully a new Lebanese café, Massaad, entices with its 'farm to table' concept. Ingredients are sourced locally and across the Middle Eastern region. Wholesome, nourishing fare served on wooden chopping boards, but with one random shocker – fries or chips I should say cooked from frozen – hardly in keeping with its sourcing and cooking ethos. The quirky interior is far cosier than the al fresco seating on the Walk. What to order: Starters: babaganoush, fattoush salad with pomegranate seeds, grilled halloumi (to rival my Cypriot stash), cheese rokakat baked then lightly pan fried. Mains: kofta pitta wraps (ask for a houmous filling instead of the garlic dip), fried arayes. Dishes priced from AED17 to 38. JBR Walk (next to Boots and a stone's throw from the Amwaj Rotana). T; +971 4 3589776. Open daily for breakfast, lunch and dinner.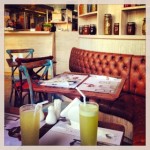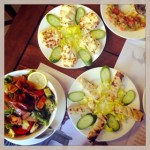 On the mezzanine level of the new plush grocery Maybury in Dubai Marina sits a bright and intimate café serving freshly prepared nutritious dishes like this layered, crunchy Cobb salad I lunched on – simply but beautifully presented. Admittedly at AED60 it's a bit steep though. There's also a cooking studio and knick knacks to buy like wonderful chocolate perfumed soy wax candles that are just as covetable (and much cheaper) than Diptyque. Ariyana Tower Building, Dubai Marina, adjacent to the metro station. Basement parking behind the building. Open 8am – 11pm daily. T; +971 4 4238073.
It's al fresco season so my go-to munching spot in this sublime clime is Bait Al Bahar with three very different dining experiences. My top pick, the Beach House on the ground floor sits smack bang on the Jumeirah coast offering an international menu – where else can you dine within footsteps of the sand without paying hefty hotel prices? Well Bu'Qtair aside ;). We ordered two salads – a Nicoise with fresh tuna perfectly seared, and a prawn caesar – as well as grilled king prawns. Oh and highly calorific deep fried tempura fries. Good quality fare but nothing wow. Up one storey to Bait 1971 for Emirati cuisine and then onto the top floor, Mazology Lounge for sushi, shisha and mocktails. Dishes priced from AED50 to 90. Off the beach road, next to Dubai Offshore Sailing Club. T; +971 4 3944441. Open daily for breakfast, lunch and dinner.
Now I've blogged about La Serre's upper level bistro, but down under, the bright and casual boulangerie-cum-café spilling onto Downtown Dubai's boulevard makes for a more affordable meal. I highly recommend the mini roast chicken with a delicate crispy crackling served with a choice of two veggie sides (AED60). I wanna return to try breakfast and a baguette :). Vida Downtown Hotel (ex-Qamardeen), Sheikh Mohammed Bin Rashid Boulevard, Downtown Dubai. T; +971 4 4286969. Open daily 7am – 10.30pm.
As I discover more unusual cafés, I'll add them to this post, so please do drop me a line with any that cross your taste buds. You'll find FooDiva's reviews of Dubai's more established cafés here.
A bientôt.
FooDiva. x
P.S – Finally Emirati cuisine comes out of hiding with the first Dubai World Hospitality Championship currently on at DWTC – here's my preview in The National.